Chocolate Date Truffle Balls
20 Pure Palm Medjool Dates – pitted
1 1/2 cup chopped pecans
8 oz. semi-sweet chocolate
Step by Step Instructions
Step 1
Line a large baking sheet with parchment paper or a silicone baking mat. Set aside.
Step 2
Soak your dates in water for about 5 minutes or until they soften up. Place dates in a bowl and mush until a moist dough forms.
Step 3
Once the dough is formed, scoop out 1 tablespoon of dough. Roll into a smooth ball and place onto a prepared baking sheet. Repeat with the remaining dough and set aside.
Step 4
Melt your chocolate in a double boiler or the microwave (melt in 30 second increments stirring after each increment until completely melted and smooth). Allow the warm chocolate to sit for about 5 minutes to cool slightly before dipping.
Step 5
Dip each ball completely into the chocolate using a dipping tool, tap the tool gently on the side of the bowl to allow excess chocolate to drip off. Coat with pecans. Place each truffle back on the baking sheet and refrigerate until the chocolate has set about 30 minutes.
Bacon-Wrapped Dates – Stuffed
8 slices of bacon or prosciutto
16 Pure Palm Medjool Dates – pitted
Goat, or gorgonzola cheese (can also try stuffing Pineapple chunks)
Toothpicks
Step by Step Instructions
Step 1
Pit Dates then cut halfway through lengthwise.
Step 2
Stuff with cheese of choice and wrap with half slices bacon or prosciutto.
Step 3
Secure with a toothpick.
Step 4
Cook in the oven at 400 degrees for 15-18 minutes until bacon is cooked through.
Step 5
Let cool for 5 minutes and serve warm.
1 lb of Pure Palm Medjool Dates (about 25 dates) pitted and chopped
2/3 cup hot water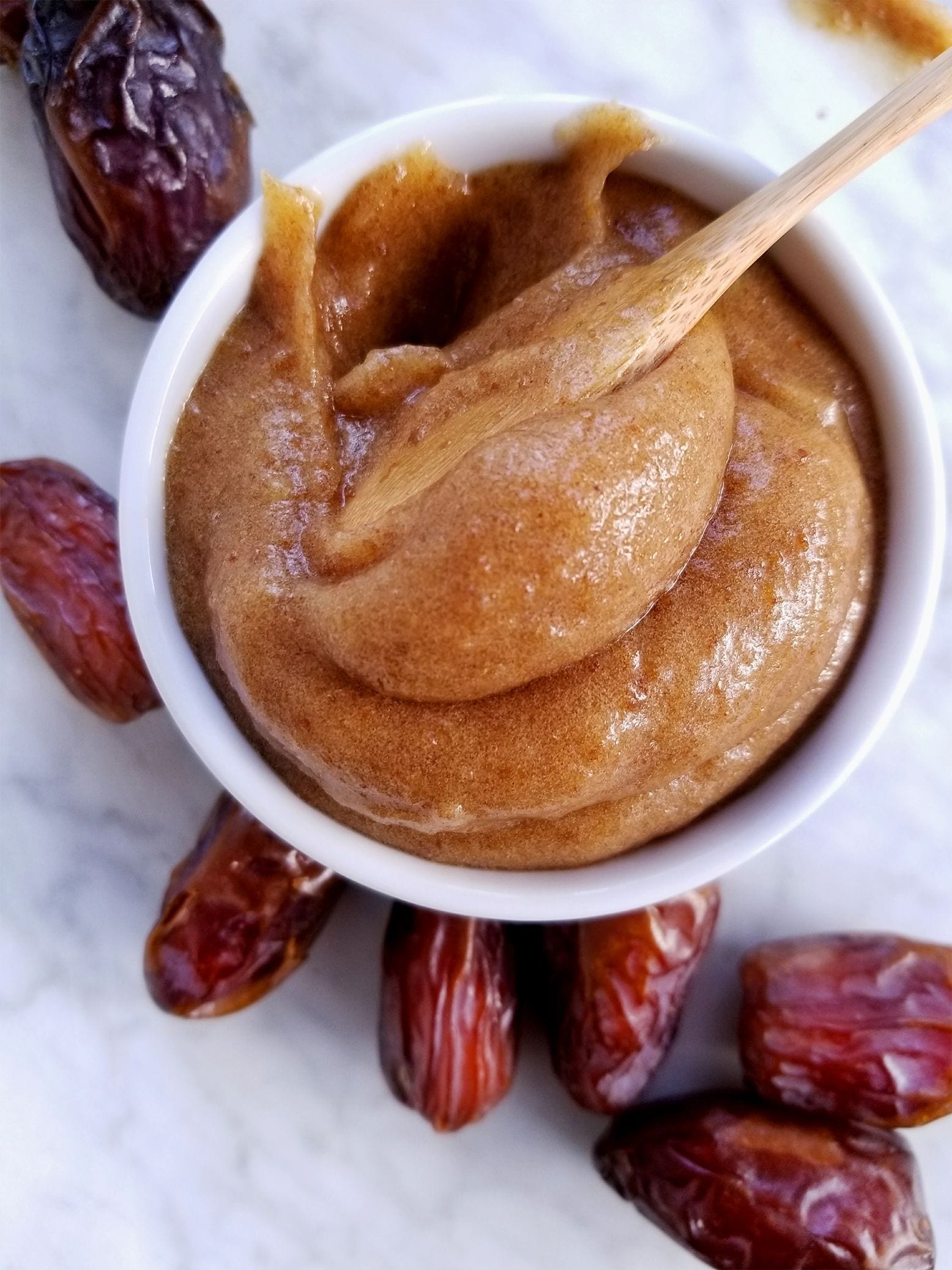 Step by Step Instructions
Step 1
Place chopped dates and hot water in a powerful blender or food processor.
Step 2
Blend until smooth or desired consistency is achieved.
Step 3
Refrigerate in an airtight container. Good for one month.
Medjool Date Chocolate Milk
6 Pure Palm Medjool Dates – pitted
2 Tablespoons almond butter
2 cups coconut water
1 Tablespoon unsweetened cocoa powder
1 cup ice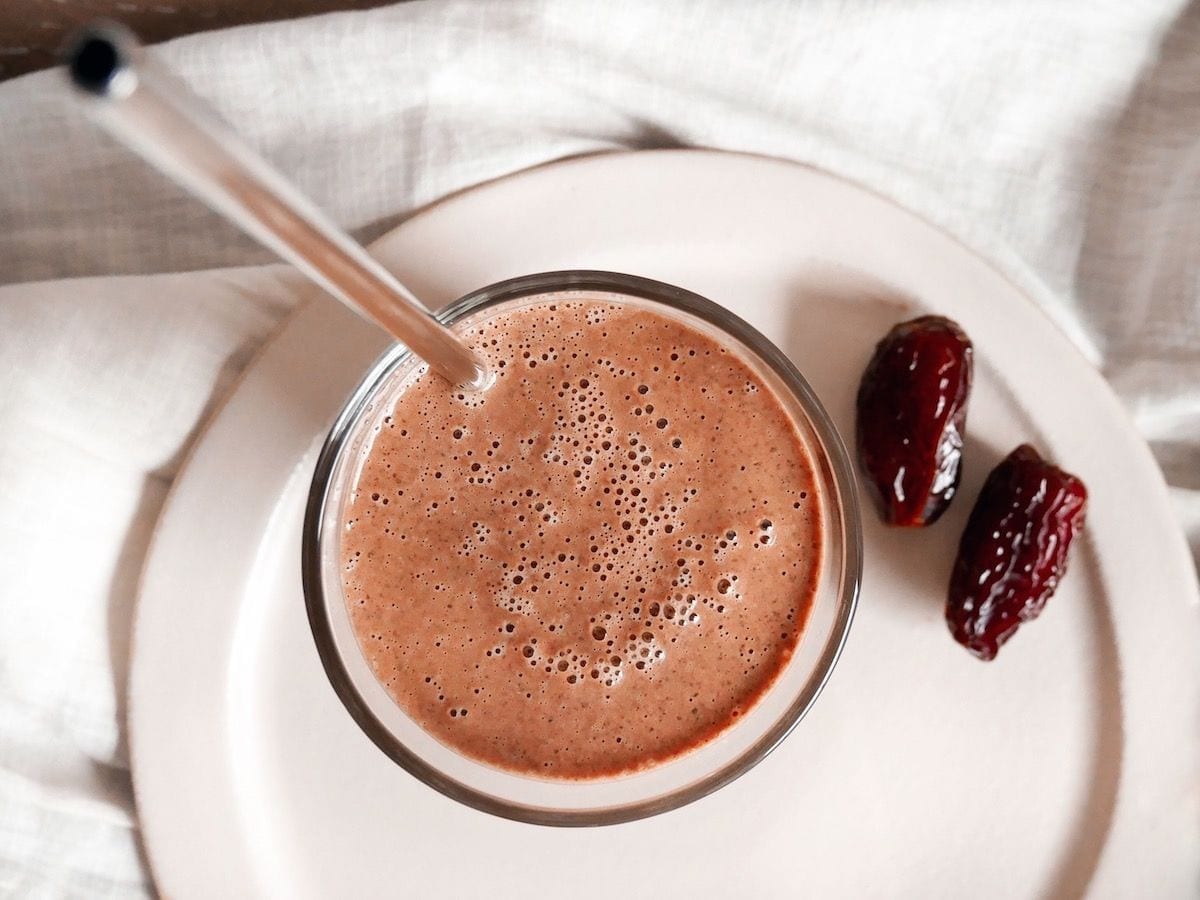 Step by Step Instructions
Step 1
In a blender, place dates, almond butter, coconut water, cocoa powder, and ice.
Step 2
Blend on high for several minutes until smooth.
Step 3
Stores in a glass jar for up to 3 days, refrigerated.