Pure Palm's Premium Quality Starts On The Farm
Our sustainably grown Medjool Dates and Deglet Noor Dates are grown and packed in the USA.  The Southwest region of the USA was made for growing deliciously perfect dates. We benefit from the region's long hot summers and nutrient-rich soil. Our clean and ample water supply comes from the Colorado River. Our farms are mindful in water conservation and we make every effort to minimize our water usage through our irrigation operation.
Beyond these ideal year-round conditions, we take extra care to bring you the largest and highest-quality dates.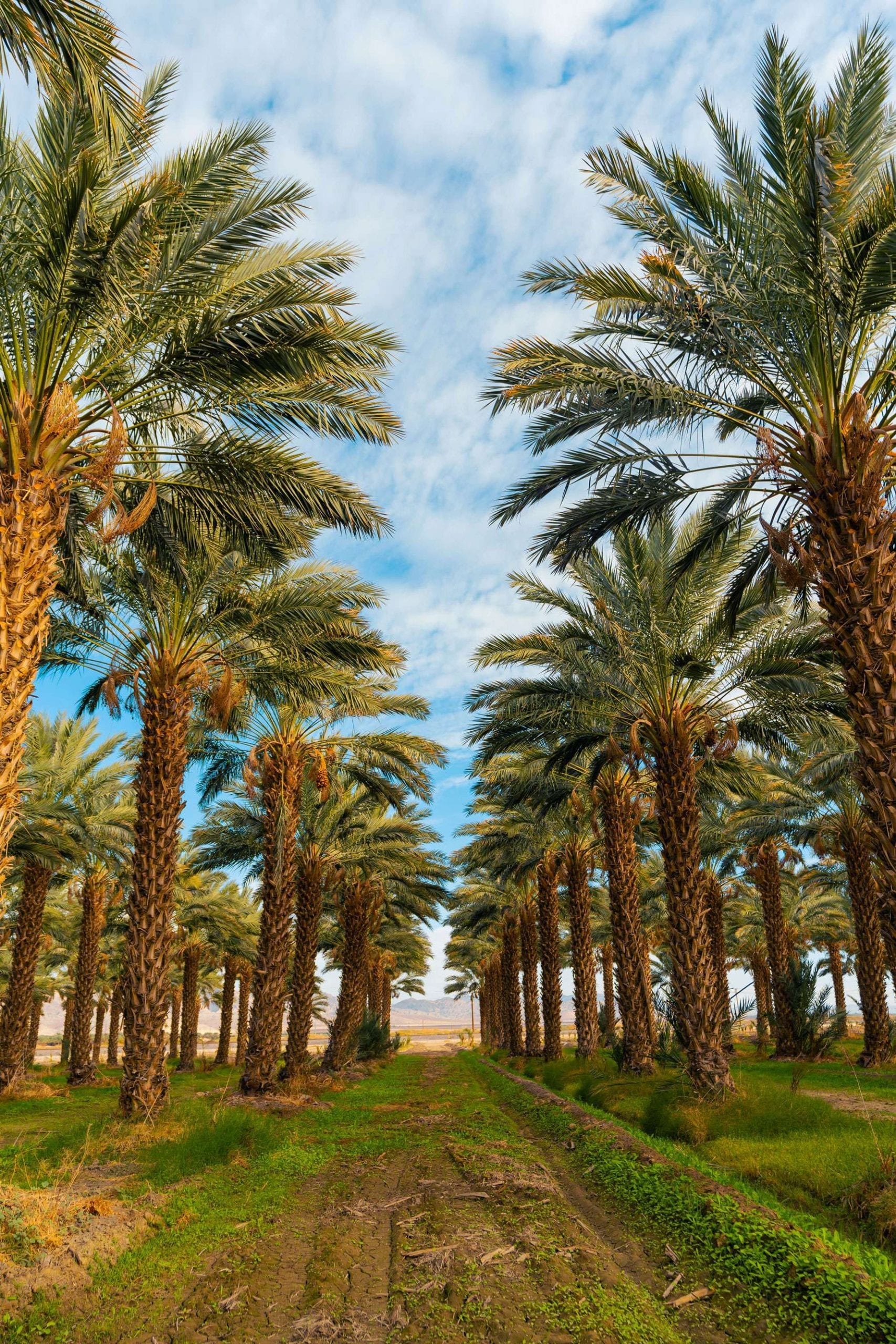 Thinning Makes All the Difference
We roll up our sleeves to aggressively thin our trees by hand-plucking every other date from the strand. While labor intensive, this unique practice is worth it and helps us harvest consistently larger dates.
Soil Nutrient Replacement Program
Our farms utilize soil supplements and probiotics to promote soil and worm growth, minimizing skin separation. Some palm trees have been farmed organically since the early 1990s, with no pesticides being used on either conventional or organic farms.
Fresh to You Each Harvest
Our strategic growth plan results in seamless transitions from one crop to the next, which allows us to ship only the freshest dates. We promise to deliver quality, fresh dates to the palms of your customers' hands for a deliciously consistent experience.
Packing Operations and Certifications
The love and care Pure Palm Dates are farmed with continues once received at the facility. The post-harvest handling process ensures only the freshest; best quality dates are packaged year-round.
Each date is machine sorted and hand graded by only the most experienced date experts. All varieties are packaged on-site under a best-in-class food safety and traceability program. This ensures every date is the best date!
One supplier for all your Dates
Retail Packaging
Wide variety of pack styles and sizes
Private Label Packaging
Customer specific packaging to drive sales.
Wholesale / Bulk
15 lb. and 11 lb. cartons
Industrial / Ingredients
Diced, Macerated, Powder, and Date Paste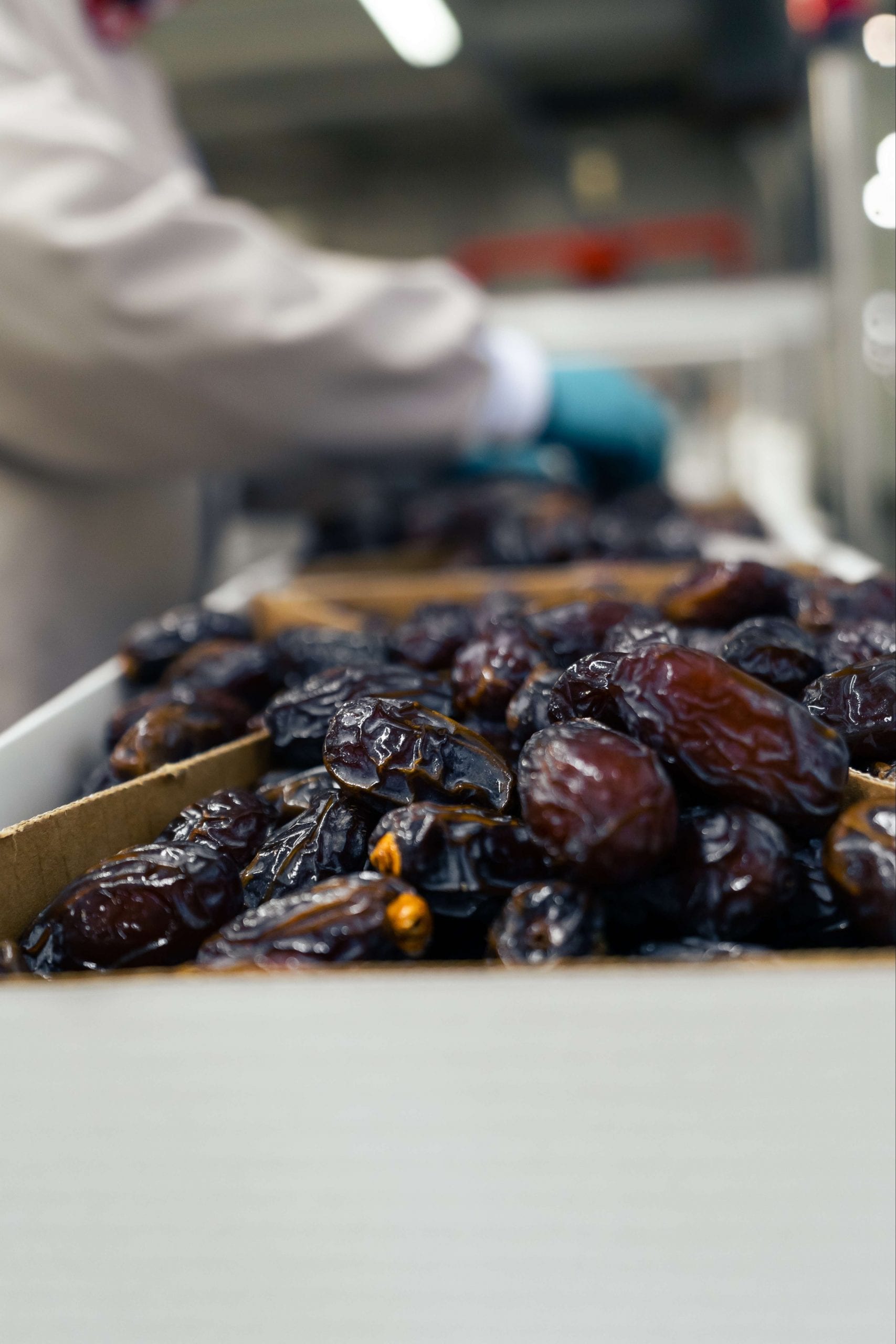 Certifications
Kosher – U.S. Kosher Supervision
SQF Food Safety
Non-GMO Project Verified
USDA Organic – Certified Organic by OCIA (Organic Crop Improvement Association)
Memberships
PMA
Produce Blue Book
CDFA (CA Department of Food and Ag)
Our dates are sustainably grown.
100% Grown in the USA
Growing organically since the 1990s
No Pesticides used on conventional and organic farms
Drip irrigation and water conservation effort
Facility waste reduction efforts
Non-GMO Project Verified
Ultra-clear, widely recyclable packaging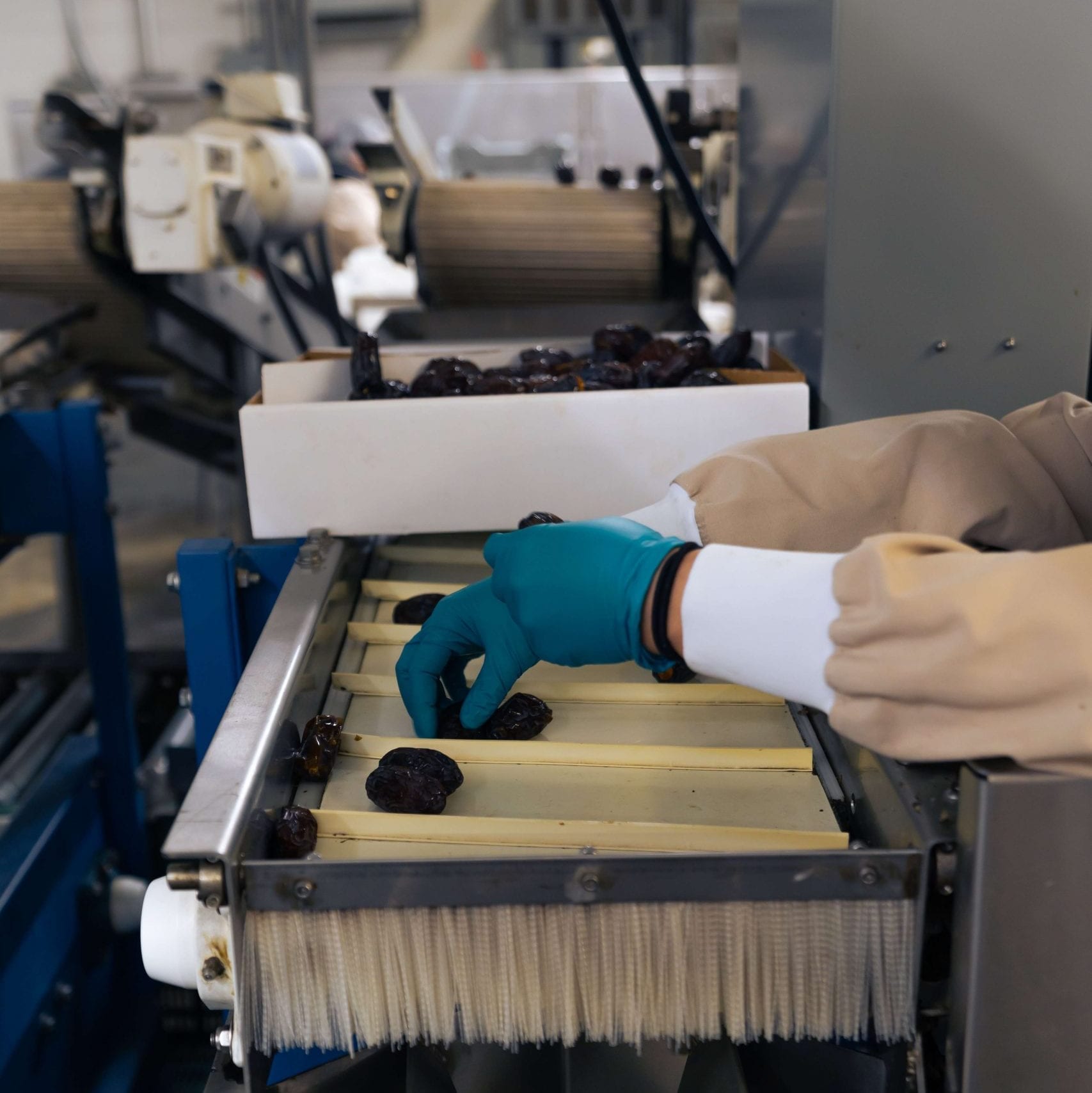 Pure Palm Dates cares about safety.
Our dates are GSFI food safety certified. We take pride in what we sell and take every step possible to ensure a safe and consistent eating experience. We regularly test our product and have full traceability from farm to shelves. We share these dates daily with our family and want to share them with yours.